WSA SEMINAR SERIES
The Water Security Alliance highlights cutting edge scholarship within our three research themes by co-hosting one seminar each month with one of our partner institutions. You can access these seminars virtually or attend in person.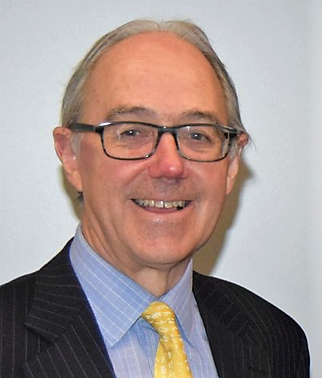 This month Prof Ian Barker joins us at the University of Exeter to discuss 'Crisis? What crisis? Why are England's rivers and seas polluted by sewage' on Monday 21st November at 13.30.
You can register to attend in person at H250 Harrison Building, North Park Rd, EX4 4QF, Exeter, or online via Zoom.
Abstract
Sewage pollution affecting English rivers and coasts has made headlines and created public outrage. Why has the media suddenly woken up to polluting storm overflows and other discharges? What does this tell us about the state of the water and sewerage companies' wastewater networks and treatment works? And what needs to be done to fix the problem?
About Trevor Bishop
Ian is a Chartered Environmentalist and an Honorary Fellow of the Society for the Environment, a Fellow of the Institute of Water, and an honorary professor at the University of Exeter. He has extensive practical experience in water policy and regulation, both as a regulator and as an independent consultant in the UK and internationally, including as an adviser to the OECD. At the Environment Agency he had responsibility for water planning, regulation and management for England and Wales, until 2014. In 2021 Ian was appointed by the Parliamentary Environmental Audit Committee to advise its inquiry into water quality and pollution in rivers; the ensuing report has focused attention on all aspects of water pollution.
---
The Water Security Alliance hosted weekly hybrid seminars between 2020 and 2022 aimed at stimulating discussion and knowledge exchange between academics, researchers, water professionals and students. The series featured topical guest speakers each week. Watch recordings of past seminars.
WSA OTHER events
You can engage with colleagues around water security by attending events run by affiliated departments within your local GW4 institution:
UNIVERSITY OF BATH
Water Innovation Research Centre
UNIVERSITY OF BRISTOL
Cabot Institute for the Environment
CARDIFF UNIVERSITY
School of Earth and Environmental Sciences
School of Geography and Planning
UNIVERSITY OF EXETER