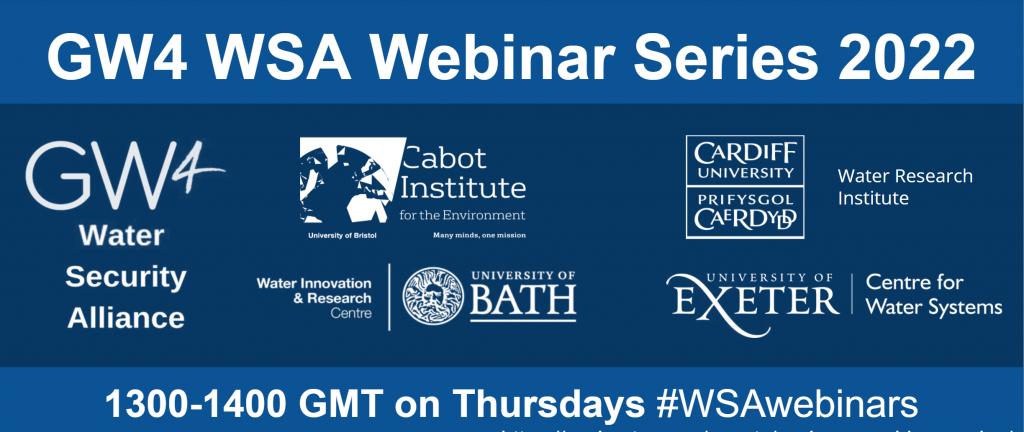 The GW4 WSA is running a weekly seminar series for the academic year 2021-22.

The series features a guest speaker each week and is aimed at stimulating discussion and knowledge exchange between academics, researchers, water professionals and students. 

The series runs every Thursday, from 13:00-14:00. Where possible, we deliver our seminars in a hybrid format with the speaker chaired in-person by one of the WSA partners and streamed live via Zoom. You will always be able to join live virtually.
Keep up to date with the series schedule and register for talks by visiting our Eventbrite page. 
With the speaker's permission, talks are recorded each week, so you can catch up on previous seminars.
If you have any issues accessing the Zoom platform, please get in touch.