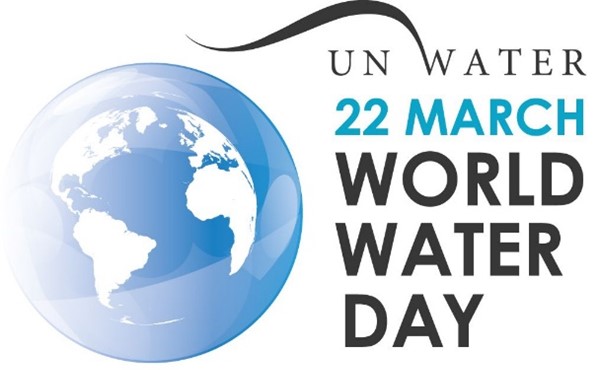 To celebrate United Nations World Water Day this year, you are warmly invited to participate in a series of online events taking place across the Water Security Alliance between 22 – 26 March 2021.
The theme of this year's World Water Day, Valuing Water, is about what water means to people, its true value and how we can protect this vital resource. Join the conversation about what water means to you on social media by tagging your post with #WorldWaterDay #Water2me and @GW4Water
Tweet your Research
Join your fellow students and colleagues by tweeting a project poster or short video (1-3 minutes) of your water-related research on Twitter and tag in: #WorldWaterDay #Water2me @GW4Water
Monday 22 March 2021, all day
International l'eau Down: let's discuss our research
Join Global Water Futures (GWF) and the GW4 Water Security Alliance for their first collaborative event for early career researchers.
This event will provide young researchers with the opportunity to network, informally share their research projects and get feedback.

Monday 22 March 2021, 10:00 – 11.00 ET; 16.00 – 17.00 GMT
Hidden Water: Valuing Water We Cannot SEE
The Cabot Institute for the Environment at the University of Bristol is delighted to host this public event bringing together two leading researchers to discuss the value of 'hidden water' resources: groundwater and glaciers.
Dr Debra Perrone, University of California, will discuss her research which revealed millions of groundwater wells and strategies to protect them. Professor Jemma Wadham, Cabot Institute for the Environment, will discuss the impacts of glacier retreat in the Peruvian Andes and solutions to adapt to these changes. The session will be chaired by Dr Katerina Michaelides and Dr Rafael Rosolem, co-leads for water research at the Cabot Institute. There will be time for questions and discussion.
Monday 22 March 2021, 17:15 – 18:30 GMT
Documentary Discussion: Flint – Who can you trust?
Cardiff Water Research Institute's early-career group is delighted to invite you to its fifth virtual Documentary Discussion. The focus of the discussion will be on the documentary 'Flint: Who can you trust' which explores the breakdown in public trust and the institutional racism that followed the lead contamination of the water supply in Flint, Michigan.
The session will be moderated by PhD student Elle von Benzon and will include Peter Stanley, Geotechnical Engineer at Natural Resources Wales and specialist in water and contaminated land, and Dr Adrian Healy – Future Leaders Fellow working on urban and regional resilience.
Wednesday 24 March 2021, 17:00 – 18:30 GMT
WSA WEbinar: Managing the water we eat
Professor Stefan Uhlenbrook, Strategic Program Director for Water, Food & Ecosystems at the International Water Management Institute, will present this GW4 Water Security Alliance Friday webinar. To sign-up for this event, please register for the WSA webinar series below.
Friday 26 March 2021, 12:30 – 13:30 GMT